Sequoia Tree Collection
The Sequoia Tree Collection sizes range from 14' all the way to 80'. This fully configurable tree has many options to meet your needs. Check out some of the features below.
The Last Tree You'll Ever Have To Purchase
the Sequoia is everything you want in a traditional Christmas tree. Our Sequoia Trees are the safest on the market as the first tower tree to receive the RSE (Registered Structural Engineer) stamp of approval. Plus, these trees' patented self-shaping branches are specifically designed to "spring back" to their original shape, ensuring a perfectly plush look straight from the box.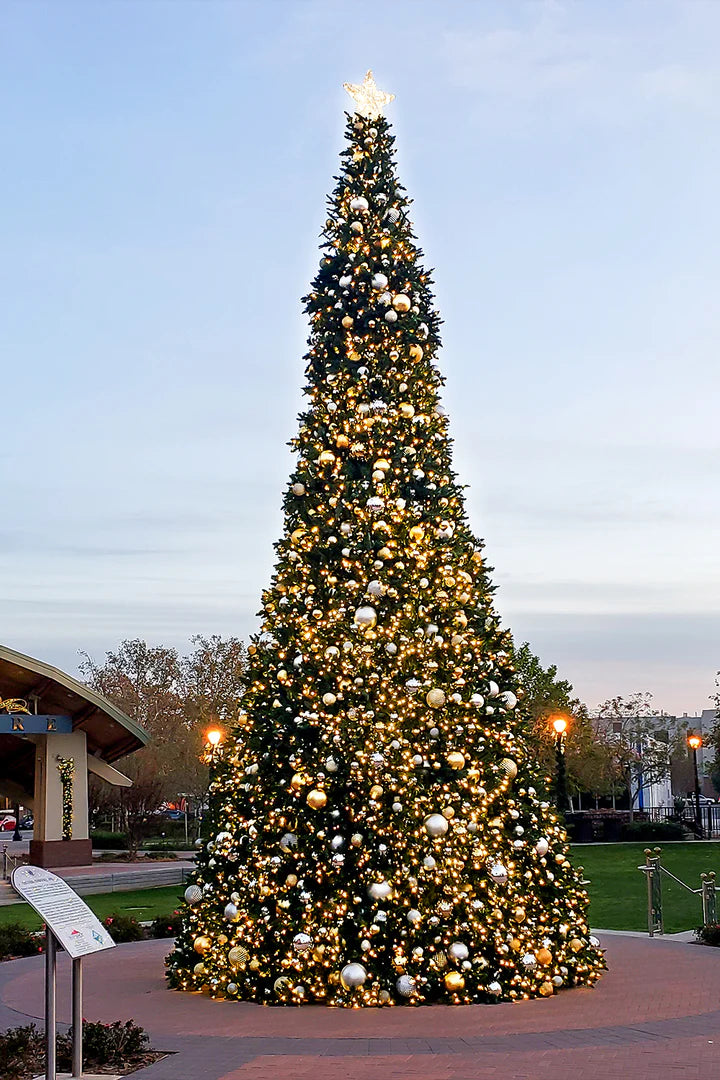 Pre Lit Christmas Trees
Sequoia Trees come pre-lit with warm white LED mini lights so you won't have to worry about untangling your string lights each year. Since LEDs use up to 90% less energy than traditional incandescent bulbs, this tree will help you seriously cut back on energy costs. Every Sequoia is also UV-treated to avoid sun fading in outdoor venues.