Some things you maybe didn't know about Christmas lights!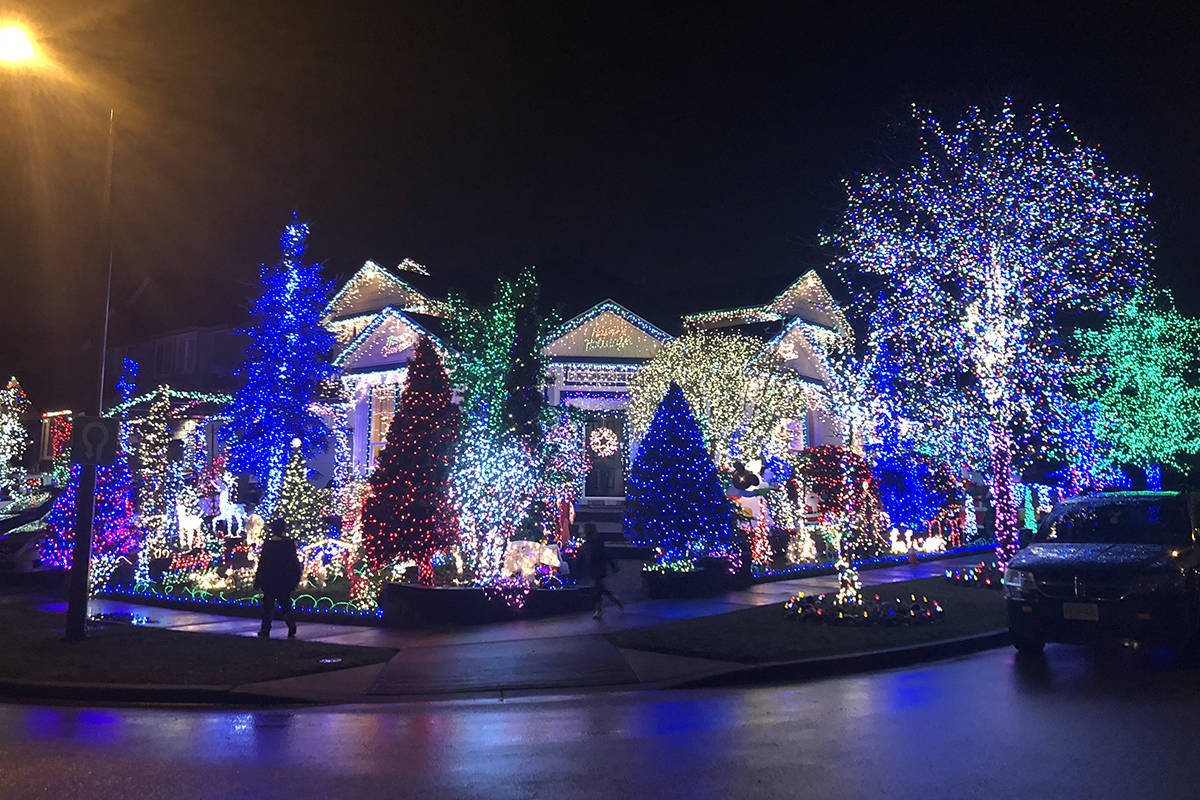 Tis the season of turkey, gifts, delicious cookies, Santa Claus and, of course, twinkling lights of all shapes and sizes. In North America, roughly 150 million light sets are sold each year. We're obsessed! And from icicles to bubble lights, these holiday staples have a long and colourful — but often overlooked — history. Here are a few fascinating facts about Christmas lights to consider as you deck the halls this year:
1. The person who sparked the tradition of holiday lights is believed to be Martin Luther, the 16th century protestant reformer and priest. It is said he became so entranced by stars shining through an evergreen forest that he brought a tree into his home and tied candles onto its branches for his family's enjoyment.
2. Thomas Edison invented strands of lights in 1880, but these weren't used for decorating purposes until 1882, when Edward Johnson, vice president of the Edison Illuminating Company, hung 80 hand-wired lights around a rotating Christmas tree in his home, and enchanted passersby. A reporter from the Detroit Post and Tribune described the spectacle as "a continuous twinkling of dancing colours, red, white, blue, white, red, blue — all evening. I need not tell you that the scintillating evergreen was a pretty sight — one can hardly imagine anything prettier."
3. After President Grover Cleveland used lights on the White House Christmas tree in 1895, they became a national sensation. Everyone wanted their own holiday lights, but often couldn't afford to buy them. It cost about $300 to light a single tree, as each individual light had to be wired by an electrician. However, in 1903, the General Electric Company started selling pre-assembled light kits that could be rented from some department stores for about $1.50 a strand.
 Photo: The 2009 White House Christmas tree

in the Blue Room is adorned with LED lights.

J. Scott Applewhite/AP

 
4. For more than 60 years, Hargrove Inc. has decorated the National Christmas Tree in Washington, D.C. In 1954, when this tradition began, Earl Hargrove had to install each light individually. When a bulb stopped working, he dressed up as Santa and proceeded to climb up the tree to replace the malfunctioning light.
5.
Blinking lights
 were first introduced in the 1920s. These days, they seem to be everywhere, but most of us don't know that it's a simple thermostat that controls that delightful on-off pattern. Once the lights are plugged in, a strip of metal inside the bulb is heated until it bends. This breaks the circuit and kills the light. As it cools down, that strip of metal bends backwards and connects to the same circuit once again, and the light reappears, blinking happily.
6.
 The 2016 Rockefeller Christmas Tree is 
decorated
 with 50,000 LED lights.
7.

 

But that's nothing compared to the

 

Guinness World Record

 

for most lights on a residential property, held by the Gay family from LaGrangeville, New York. In 2014, they spent two months decorating a two-acre space with 601,736 lights.
8. When Christmas lights break or no longer work, they are often sent to Shijiao, China. Every year, around 20 million pounds of lights are shipped to this city, where they are broken down into different materials and recycled into new products, like slipper soles.
9. No matter how beautiful your display, our holiday light obsession can be costly. It accounts for some six percent of the nation's entire energy consumption in December. 
10. The average monthly electric bill is around $114. But this year, some will spend between $199 and $573 on electricity during the holiday season, and some people will spend close to $1,000. 
So, enjoy that warm festive glow, but do consider hitting the "off" switch at night! 🎄